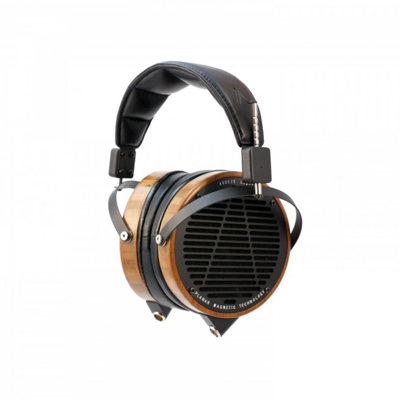 Audeze LCD3 ($1945):
Yes, that's right. These cans are $2k. The ear cups are made of Zebra Wood. They have a LOTUS diaphragm that "uses a special alloy for conductive traces, giving us greater control and lower distortion".  I don't know what that means, but they sound sublime. Sadly, I don't have a pair, but whenever I visit Boing Boing publisher Jason Weisberger's house on Muir Beach, I listen to his. While sitting in his Le Corbusier chaise lounge. Overlooking the Pacific Ocean. And life is good.
See more from Boing Boing:
Gameify Your Life
Is Minecraft the Metaverse?"
Fantastic Sources for Free Soundtrack Music
My Favorite Mobile Games
Classics of Internet Art
VIDEO: Top iPhone Apps & Gadgets for Better Photos
More…
=======================================================================
Boing Boing is a pioneering blog that offers an eclectic blend of of tech culture, gadgets, entertainment, business, and more — a "geek's eye view" on the world. Original feature reporting from some of the most-respected technology writers today and original Boing Boing Video episodes have made Boing Boing an Internet mainstay. As co-editor of Boing Boing, David Pescovitz is a collector of online anomalies, esoterica, and curiosities. He is also a research director at Institute for the Future.
Xeni Jardin is an editor of Boing Boing and a tech culture journalist whose intergalactic adventures are chronicled online, on radio, in print, and on television.Rob Beschizza lives in Pittsburgh, where he writes about technology, video games, puppies and injustice. He is the managing editor of Boing Boing, where such combinations remain in high demand.