In 1979, Sony introduced the Walkman and changed our relationship to music. The obvious magic of the Walkman — and later MP3 players like the iPod — is that it made it easy to carry your music with you, providing a portable soundtrack for your life. But I think there was another, less obvious, transformation in music-listening spurred by the Walkman and its digital descendants: Suddenly, we all spent a lot more time listening to music through headphones. Sure, most people had a set of those big 70s corded cans sitting by the family stereo. And my dad had an earphone (singular) for his transistor radio to listen to the ballgame. But portable music players — tape, CD, or MP3 — are designed to be used with stereo headphones. And as a result, the listening experience is more immersive, more active, and almost universally delivers newfound appreciation for what you are hearing. Of course, what you hear depends a great deal on the technology you're using to hear it. Many audiophiles argue that the most important part of a stereo system is the speakers. And headphones are nothing more than tiny speakers held up to your heads (or pushed in your ear.) Of course, the real secret to picking good headphones is simply to try them and see how they sound to you.
Here then are three pairs of my favorite on- or over-ear headphones that put those ubiquitous white earbuds to shame.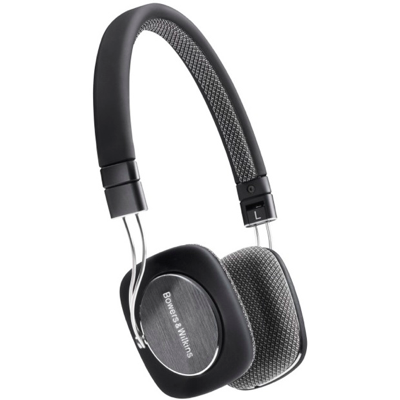 Bowers & Wilkins P3 ($199):
For two years, my go-to headphones have been B&W P5s. They sound lovely, look elegant, feel cushy, and keep my head clear of ambient annoyances. Like the Beats Studio, they're also $299. But this summer, B&W introduced their smaller and less-expensive P3. Similarly styled but more compact, the P3s embody the familiar B&W elegance, fold up neatly into a hard-shell plastic case, and sound fabulous to my non-audiophile ears. In the last few weeks, they've bumped the P5s out of my laptop bag.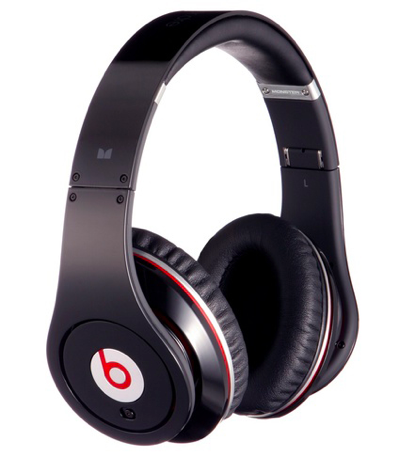 Beats by Dr. Dre Studio ($299):
In just a few years, the original Beats by Dr. Dre have become iconic cans. Like everyone, I was skeptical at first that these were just celebrity-branded junk gear. Early reports that the plastic was prone to snapping when you put them on didn't help. But turns out, they actually sound fairly great, especially if you prefer bass-heavy sound. Meanwhile, their space age 60s-inspired design and bold colorways have made them perhaps the most recognizable phones beyond the iPhone earbuds. Now, Beats Studio have active noise-cancellation technology. As a rule, I can only handle active noise-cancellation for short periods. After a few hours, it feels like my brain is in a vice. And true in-ear headphones — the ones that feel like earplugs — are just too isolating for me. But for long plane rides, I pack the classic Beats Studios in my carry-on.