9. Fingerist Instrument for iPhone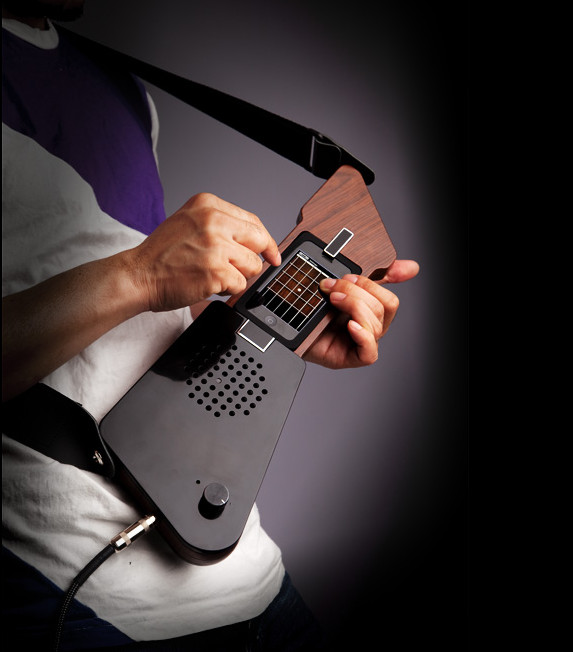 If you're like me, you've played with a myriad of iPhone/Android music apps. Again, if you're like me, you've sounded terrible doing so. If you're amongst the few that can rock them right, the
Fingerist Instrument for iPhone
might be the tool for you. Pop your iPhone into this guitar-shaped dock, and you can pump up the volume of your performance to those around you via the built-in speaker or the amp output. Rock and roll!
10. Ark Canary Acoustic iPhone Speaker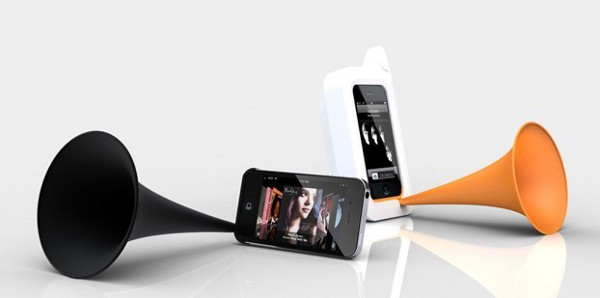 Most mobile speakers are a drain on your iPhone's battery, but these use old-world acoustics to deliver higher volume sound in a natural fashion. The
Ark Canary Acoustic iPhone Speaker
amplifies your iPhone by naturally allowing the sound of your speaker to grow in a focused pattern. That winding bell on the old-timey turntable used the same technology, but this one is fit for the phone in your pocket.
So– what's your favorite mobile accessory? Is there an item that has transformed your experience of mobile living that I didn't include here? Share with the community and tell us about what you think is special, and what the rest of us should be aware of today.
===================================================================
TheCoolist is a design, lifestyle and luxury magazine focused on the finer things in life. Every day, TheCoolist covers the latest in design, gadgets, style, cars and more for a community of influential trendsetters and early adopters. Mike Payne is the Publisher of TheCoolist.com. He is also an energy policy nerd, Detroit Pistons fan, beer snob, dog lover and Rachel lover. You can follow him @TheCoolist.